Camping Food – Boil in Bag / Ziploc Omelette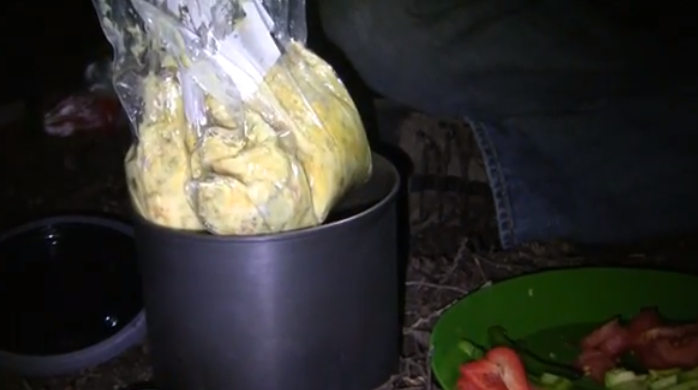 Easy to make, easy to carry camping, tastes so good!
Omelette recipe is: Add 3 eggs, cheese, precooked bacon (or not), red peppers, green peppers, onion, coriander spice, cumin spice to the ziploc big. Stir it all up and cook for about 15-20 mins the boiling water. Add tomatoes, avocado, salt, and pepper. Serve with a tortilla to make a breakfast burrito!
If you have a source for scientific evidence that shows that boiling food in Ziploc bags is harmful, please post it in the comments. About.com doesn't count as a reputable source of information.