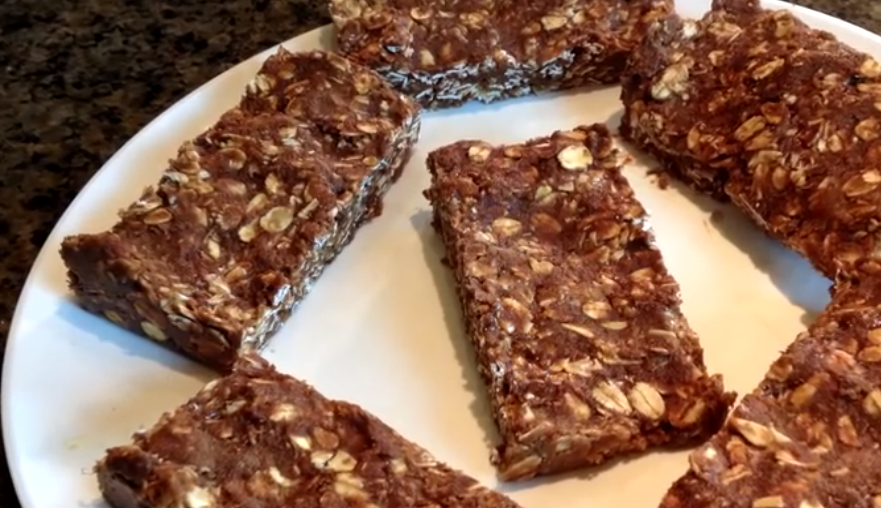 This is a great recipe for home made protein bars, they not only taste great, but are super easy to make at home.
Ingredients:
2 cups oats (160 grams)
4 scoops protein powder (120 grams)
5 tbsp. peanut butter (80 grams)
1/2 cup almond milk, milk, or water
Watch the video here.
Makes 8 servings.
Amount per serving:
200 calories
7g fat
18g carbs
17g protein