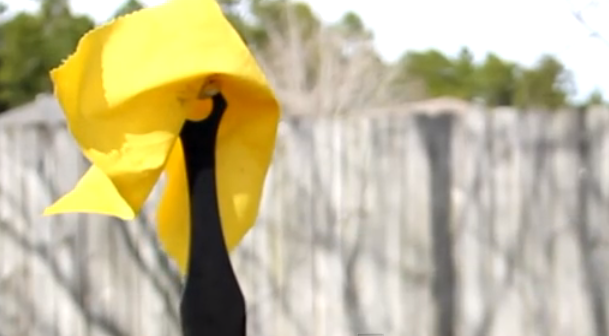 Published on Feb 26, 2014
UPDATE: I've changed up the design for my rope dart slightly, so be sure to check out this video as well!
This is my version of a rope dart (a Chinese martial arts weapon). I've used this only for throwing my kunai into my target. I have not used this rope dart to practice any wraps or drill work as that would be terribly dangerous! After all my research, one thing is common, which is rope darts are one of the most dangerous weapons to train with as it can cause more harm to the user than the opponent. In fact, it is recommended that one should wait several years before attempting drill work with a metal rope dart. For practice, you should use something spongy for the dart. For example, you can fill a tennis ball with BB's or even use a bag of sand. Tom Fazio recommends a bag of gummy bars as they are dense as well as soft.
For my rope dart I chose the hitches, knots, size of the flag, etc. on my own. I did my best to include what part of the rope dart design is my own and what a rope dart should actually be like.
I found information on the rope dart from a variety of sources. Every source had something different to say and few said the same thing. And not one video/article answered all my questions! So I provided you with all the answers from all the sources. Here is what I've watched/read so far and hopefully it helps you in your research of the rope dart!