How to Make Homemade Calamine Lotion and Oatmeal Bath Powder
How to Make Homemade Calamine Lotion and Oatmeal Bath Powder
Many of us have been unfortunate enough to endure a severe rash, chicken pox or irritation from an allergic reaction or exposure to poisonous plants.  Oatmeal baths and a coating of calamine lotion have been the remedies of choice for decades, but it is very easy to go through large quantities during the course of treatment.
You can make your own variants to these products with some common ingredients and whip up a batch whenever the need arises.  You can also store them for future use and save a ton of money in the process.  Let's look at a couple of recipes that can help soothe itchy and painful skin sores while promoting healing at the same time.
Oatmeal Bath Powder
Believe it or not, all you need for an oatmeal bath is pure oatmeal.  The trick is to buy regular, rolled oats instead of instant or flavored products.  Put the uncooked oats into a blender, food processor or coffee grinder.  Grind them until the become as powdery as possible.  You will always have bits and chunks of oats in the mix, but the power of this remedy comes with how the oat powder interacts with water during the bath.   
In other words, this remedy becomes more potent when there is more powder in the water.  You can pour the powder immediately into a bath or store in an airtight container for future use.
Improvised Calamine Lotion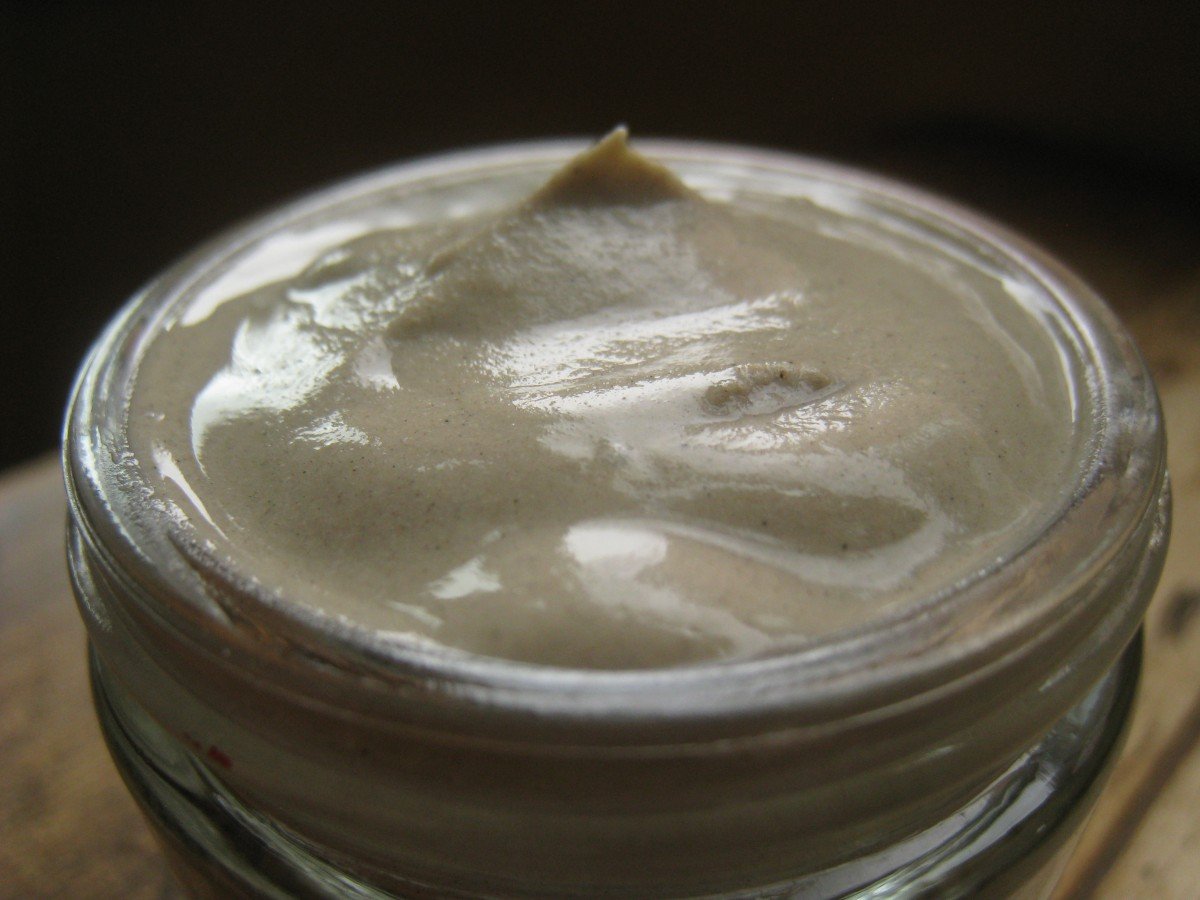 There are a lot of different recipes for calamine lotion out there, but most of them contain the same basic ingredients.  Take a look at the following examples to get a general idea, and remember that you can add some of your own medicinal herbs, essential oils or other items as you see fit as well.
The first recipe uses bentonite clay, which is a mineral-rich substance that draws heavy metals and other toxins out of the body.  It also acts as a powerful healing agent for skin problems.  You will need:
¼ cup of zinc oxide
4 teaspoons of baking soda
4 teaspoons of bentonite clay
½ teaspoon of iron oxide
½ teaspoon of glycerin (optional)
4 drops of antibiotic essential oil (optional)
¼ cup of water
The second recipe uses kaloin clay, which is pink and will closely resemble traditional calamine lotion.  This clay contains substances that draw oil out of the skin, promotes healing and dries blisters.  It is also very gentle on the skin and keeps it soft.  To make kaloin clay lotion, you will need:
¼ cup of zinc oxide
4 teaspoons of kaolin clay
4 teaspoons of baking soda
½ teaspoon of glycerin (optional)
4 drops of antibiotic essential oil (optional)
¼ cup of water
For both recipes, combine and mix all of the ingredients at once in a large bowl.  Take a whisk and thoroughly beat it until it develops the consistency of a creamy lotion.  Pour into an appropriate airtight container with a screw-on lid and store in the refrigerator for two weeks.  Use as needed.
The baking soda primarily acts as an anti-itching agent.  The glycerin helps to protect and moisten the skin, and the zinc oxide helps to promote healing.  These, in conjunction with the other ingredients will provide an all-natural and affordable alternative to store-bought calamine lotion that can produce similar results.
Using both oatmeal baths and lotion together can reduce discomfort and itchiness while also promoting faster healing.  Try these remedies out for yourself and see why these recipes deserve their place in your survival medicine chest.