How to Make Sauerkraut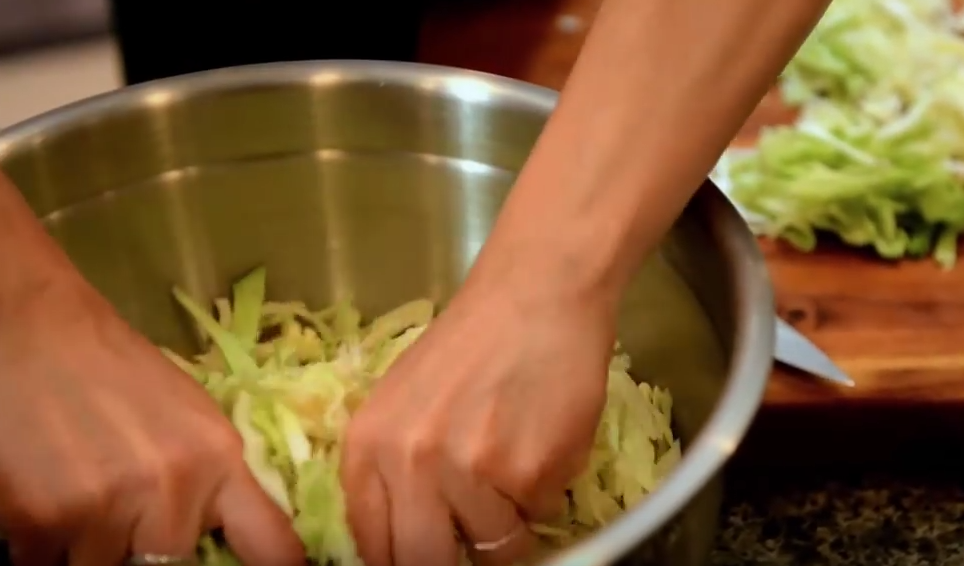 Learn how to make probiotic rich sauerkraut at home using only 2 ingredients!
You will need four to five pounds of thinly sliced cabbage and two table spoons of quality sea salt. You can also use a mandolin to slice the cabbage. It is important to put a hand guard on for safety.
Using your hands, put the sliced cabbage in a bowl and sprinkle some salt on it. Gently mix it up and with the help of a tamper,bring out the brine from the cabbage. This is what helps to keep the cabbage safe and well fermented.
Then take your kraut crock and fill it with the layer by layer giving empasis that after each layer,you pound to bring out the brine. Using weights,press down the cabage and let the brine come up. it is important to add a layer of olive oil which helps to prevent moulds from forming.
Place the lid on and wait for 4 weeks. Check daily to confirm the brine is over the weights.