I've used these kind of traps to catch minnows, but I like the idea of catching crawdads.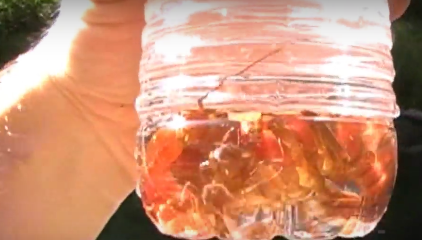 Published on Sep 21, 2012
We set out early in the morning to set up some crawdad traps. They worked pretty well even though most of the crayfish were too big for the traps.