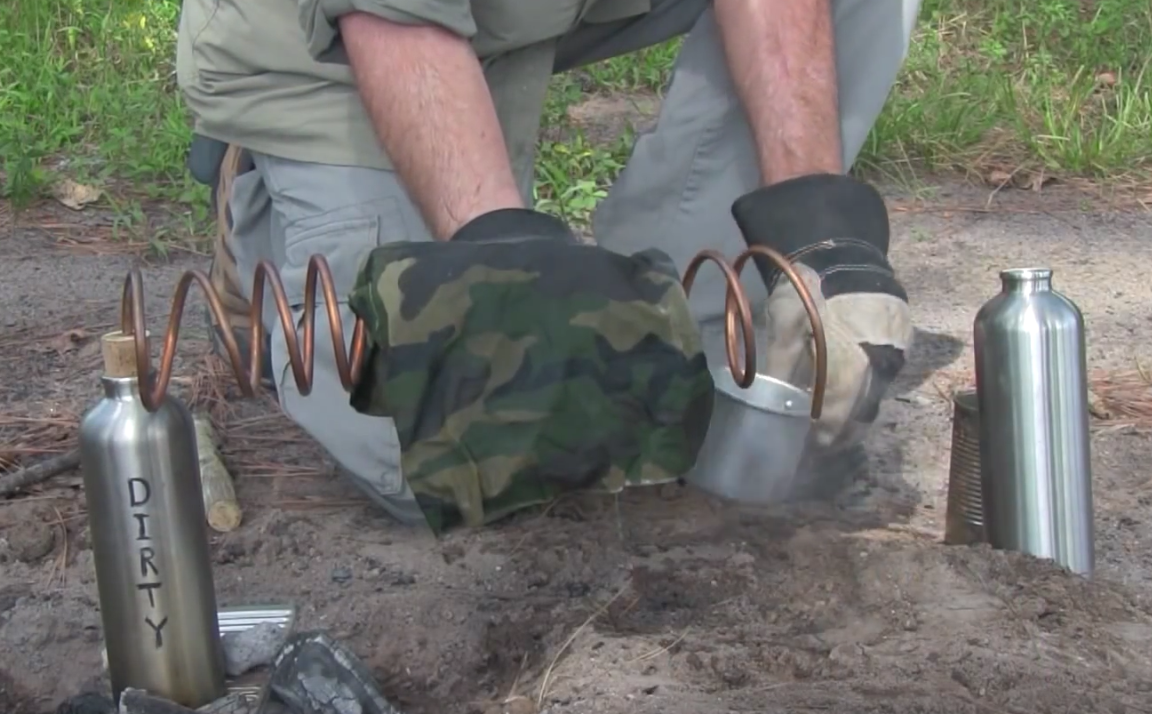 Published on Aug 23, 2014
(Press the CC button to turn on/off subtitles. YT can translate subtitles).
Make dirty water / sea water drinkable with a stainless steel water bottle, copper tubing and a wet rag.
STAY TUNED FOR THE NEXT EPISODE: A modified version of this still will be used for beach survival.
There is nothing better than dirt time with another guy who enjoys bushcraft. I recently spent the weekend with Darby of the River Bend Survival School. We learned from each other and practiced bushcraft skills. I learned a simple way to purify water. I will add this approach to my arsenal of skills … skills that may be useful in different situations.