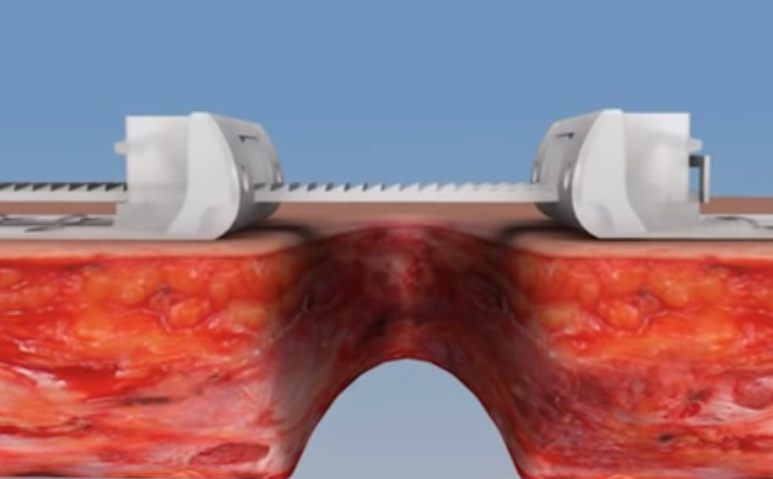 The TopClosure™ 3S System- Skin Stretching and Secure wound closure, is a simple yet creative and effective manner of applying diverse and complex skin wounds such as post traumatic, surgical, acute and chronic skin wounds, which not respond to conventional wound care.
Prior to a surgical procedure, the TopClosure™ 3S system is used non-invasively to temporarily stretch skin tissues where direct skin closure is anticipated to take place under excessive tension.
Following surgery, the TopClosure™ 3S system is applied to secure wound closure and relieve tension from wound edges.
The TopClosure™ 3S System can also be attached to the skin invasively during surgery as a replacement for tension sutures and to approximate wound edges when the edges are under significant tension, preventing primary closure.
The use of this unique new system is easy, safe and leads to excellent results. Surgeons will find this application to be extremely helpful when managing complex wounds.
3S System product line consists of three size options: 4mm, 6mm, 8mm.
TopClosure™ 3S System- Simple solutions for complex problems.