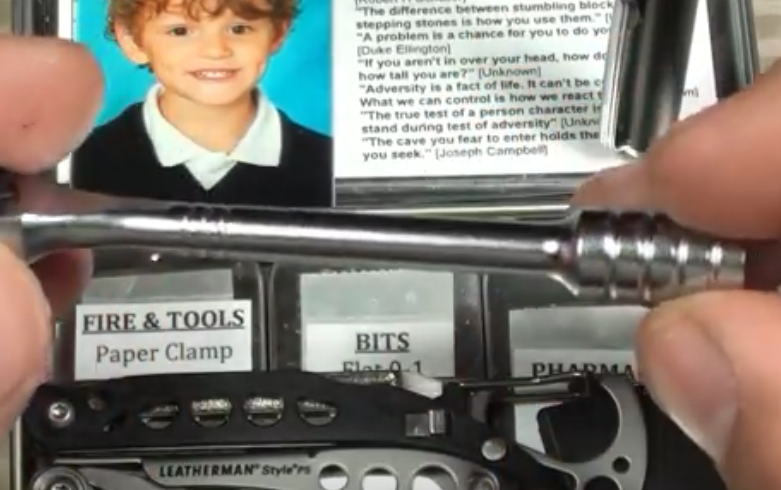 My Urban Altoids EDC Tin projects are a constant work in progress. Version 2.2 is a timestamp of what my Urban EDC needs are at the present time yet it is continually evolving. This particular version is designed for "Urban Commuting" and not for "Survival" purposes. There are a few new highlighted features.
The main feature of this tin is the Magnetic Mounting applied to many of the items included in the kit, which helps keep gear secured in its designated storage location prevents it from falling out while in transit. This was achieved by tiny magnets that I glued to the gear, micro containers and inner walls of the Altoids tin. Next, this version fully leverages Micro Compartments, also magnetically mounted, inside of the main compartment to better organize smaller items. Lastly, I decided to go with a TSA Compliant approach with the gear, so no knives and other TSA unfriendly items are included (however, TSA still would probably want to search this kit after they saw it in an X-Ray just to be sure).
This kit is designed for "my" personal needs in an urban environment and does not reflect a universal selection of items. Everyone should have personalized preferences for gear to carry. However, I believe some of the organization aspects of this version could be leveraged with other variations of the Altoids Survival/EDC concept. Gear is specific to ones needs and organization can be universal. I hope you enjoy this version of my Urban Altoids EDC Tin!