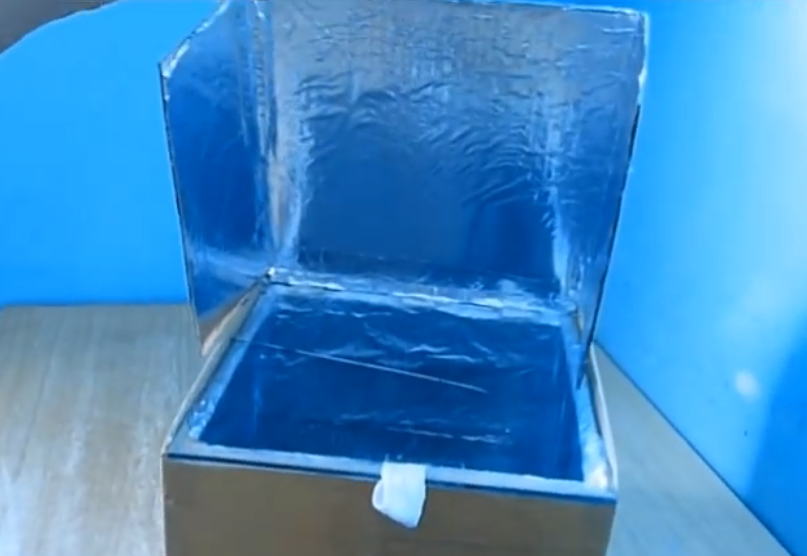 Published on Jun 1, 2014
A solar cooker is a device which is used to cook food directly under sun light without using Gas, LPG or electricity. It's a clean process of outdoor cooking. There are two types of cooker, box type and parabolic type. The later one is more efficient.
We make our own solar cooker out of a cardboard box of 235mm x 235mm x 140mm in size. We used five pieces of thermocol inside the box as insulator as show in the video. Sizes were, 230mm x230mm x30mm one pieces, 200x110x10mm two pieces and 225x110x10mm two pieces. For top we have used a 4mm thick glass of 230mm x 230mm. The reflector on top of the box was 470mmx235mm big.