Make a Backpacking Checklist Before Heading Out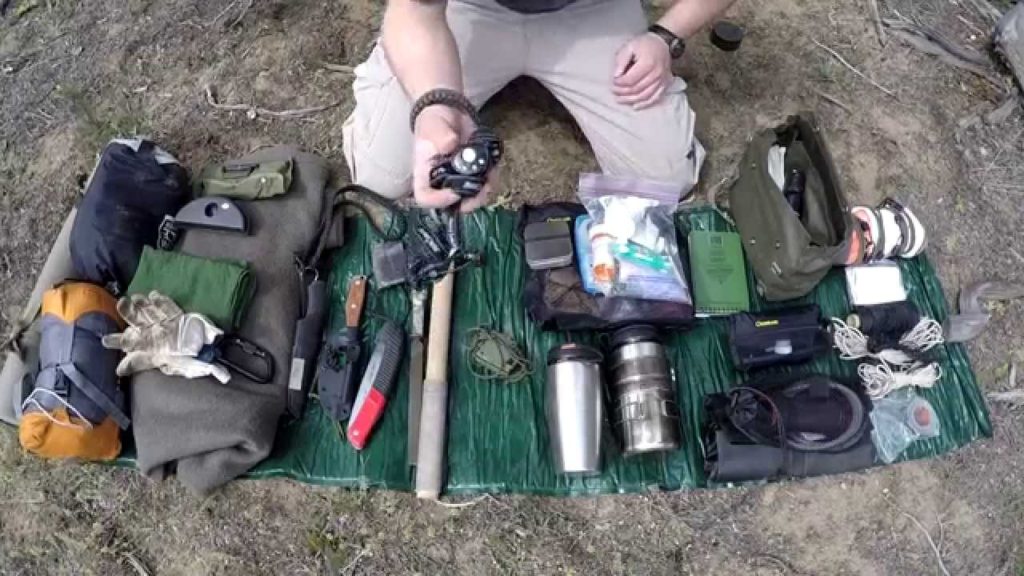 Even the most experienced backpackers can forget essential items as they are preparing for their next trip.  You should always have a checklist handy and frequently update it in order ensure that you are not leaving anything behind.  As we get into the heart of this year's hiking season, let's take a quick refresher course to help you cover the bases before you head out.
Absolute Essentials
Everyone has their own preferences when it comes to what they take with on a hike.  However, there are absolute essential items that all of us need to pack away.  Leaving home without these items can put your safety at risk.  They include multiple forms of water purification and drinking containers, redundant fire-starting items, a tent or tarp, cordage and a survival knife.  You also need food.  Whether you bring cans, energy bars, freeze-dried products or items from a survival kit, you need food that is ready to eat even if you plan on fishing or hunting. 
Important Items
Aside from access to food, water and shelter, you should always pack the following, bare-minimal essentials:
Clothing:  You should have enough socks and underwear for the duration of your trip in addition to a couple of spares.  Bring some jeans along with shorts or cargo pants.  Jeans are important because of their durability.  You want a couple of T-shirts as well as long-sleeve ones that are made from heavier material.  Remember that if you get wet or encounter chilly nights, you want to be able to layer up.  You should also seriously consider bringing a spare set of shoes. 
First Aid:  You want a standard first aid kit that includes bandage pads, antibiotic ointment, tape, an ace bandage and a pair of surgical scissors.  You also want to have some basic and unflavored dental floss along with a sewing needle for suturing wounds if necessary.  Liquid antiseptic and rubbing alcohol should also be included.   Don't forget to include a hot and cold pack as well as whatever medications you need.  Consider bringing some over the counter headache/fever/anti-inflammatory medicine with you as well.
Supplies:  You should pack a meal kit so you have basic cookware and silverware.  A camping stove and fuel is optional, especially if you plan on building your own fires.  Bring a few garbage bags because they will come in handy, along with some duct tape and a sewing kit.  You want a flashlight along with spare batteries.  Consider bringing a pocket utility knife along with a compass and a whistle.
Hygiene:  Personal hygiene is important even when "roughing" it.  You want to make sure that you have toothpaste, a toothbrush, soap, shampoo, deodorant (optional), hand sanitizer and a small container of bleach.  Antiseptic wipes are also handy, and they are lightweight and compact.  Don't forget to bring toilet paper.  Consider bringing some petroleum jelly as well.
Linens and Bedding:  You need a sleeping bag along with a mat to keep your body raised above the ground while you sleep.  You also want to bring at least one big towel and a couple of hand towels or washcloths.  Make sure that you choose a sleeping bag that is insulated but is made from breath-able fabric to prevent moisture from accumulating while you are inside.
Water Protection:  Bring a poncho as well as a tarp.  These two items are worth their weight in gold on hiking trips as well as during survival situations.  You should also buy a rain cover for your backpack or bring a couple of heavy-duty garbage bags that can keep items dry.  You also need some zip-lock freezer bags in order to keep important items dry. 
Tools:  Aside from bringing your survival and utility knife, you should consider taking a small spade or trowel and a hatchet.  Both will come in handy as you need to cut wood or dig holes for a million and one different reasons.
Some other miscellaneous and essential items should include strong sunscreen, sunglasses and insect repellent.  You may want to consider bringing a notebook, pencils and a map of the area where you will be traveling.  You should also take a spare battery and power bank for your phone just in case you need it in an emergency.
Remember that these are just essential and important items that should be in every backpack.  You should consider all of the things that you want to add to this list and then organize and rate them in order of importance.  The trick is to take as much stuff as possible without carrying an excessive amount of weight that can cause you to wear out physically and put undue strain on your body. 
Making a checklist can help you to brainstorm and whittle down your items until you have exactly what you need to make your hike as safe and enjoyable as possible.  The important thing is that you use the checklist before you head out to ensure that you are not leaving anything behind, and paying attention to detail now will help you to avoid problems out in the field later.