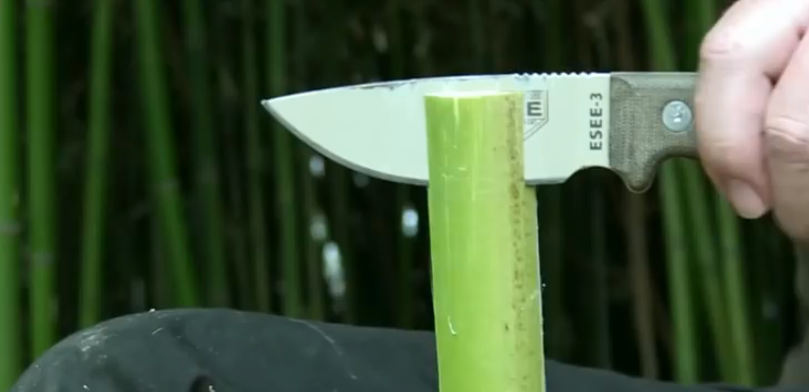 Learning different ways to make cutting tools, SNO Multimedia show us  a way to make a pretty sharp knife using bamboo.
Published on Sep 16, 2014
Survival Tips S2 E2 — Second in a short series of bamboo projects for the kids. Tell them to be careful — this bamboo knife actually cuts.