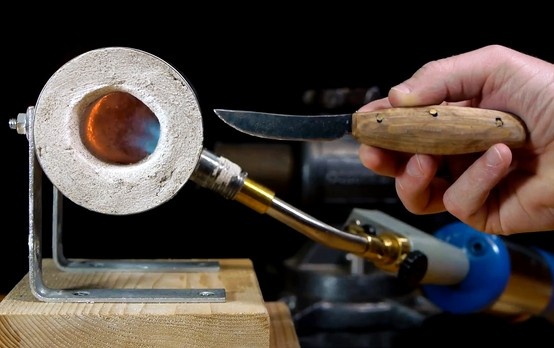 I have come across a bunch of knife building tutorials but didn't have a forge to follow them.  I came across this video and decided to make one of these bad boys.
Published on Aug 11, 2013
Easy instructional video on how to make a small forge out of a soup can and other materials you may have around the garage. Reaches over 2000 degrees. Hot enough to make steel bendable. Great for making small tools and knives.