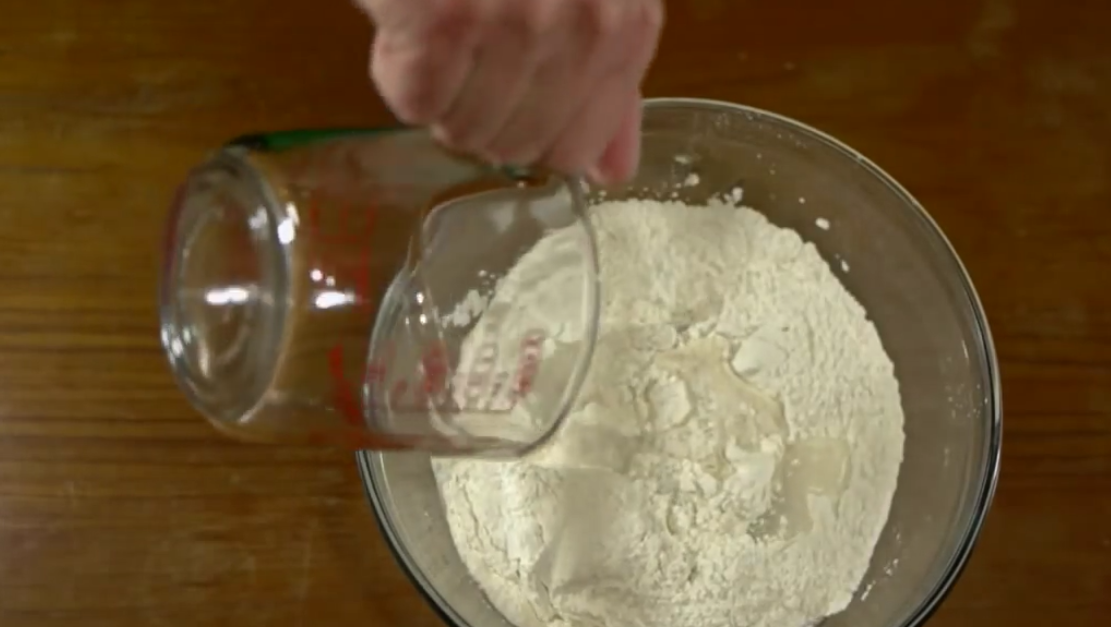 Ingredients:
3 cups flour
1 1/2 teaspoon of salt
1/4 teaspoon of instant yeast
12 oz water
tsp of sugar (optional — did not use in this video but using it will provide a greater proof and a more airy bread).
—
Mix the dry ingredients into a large mixing bowl. Add the water and mix with your hand or a utensil until the dough begins to pull away from the bowl. Cover with a towel and place the bowl in a draft free (no direct air from a fan or air conditioner) for 12-18 hours.
Your dough will near triple in size, put a little flour on your hands and punch down (re-mix) the dough until smooth and pulls away from the bowl. Add to your cooking vessel and cook for 30 minutes in a 400 degree oven or until golden brown.
Take out and cool the bread(s) on either a cooling rack or something that will allow air flow both on top and below the bread for 15+ minutes. Failure to perform this step will result in a wet bottom.
Cut, add fresh butter, enjoy!