How To Make A $5 Mess Kit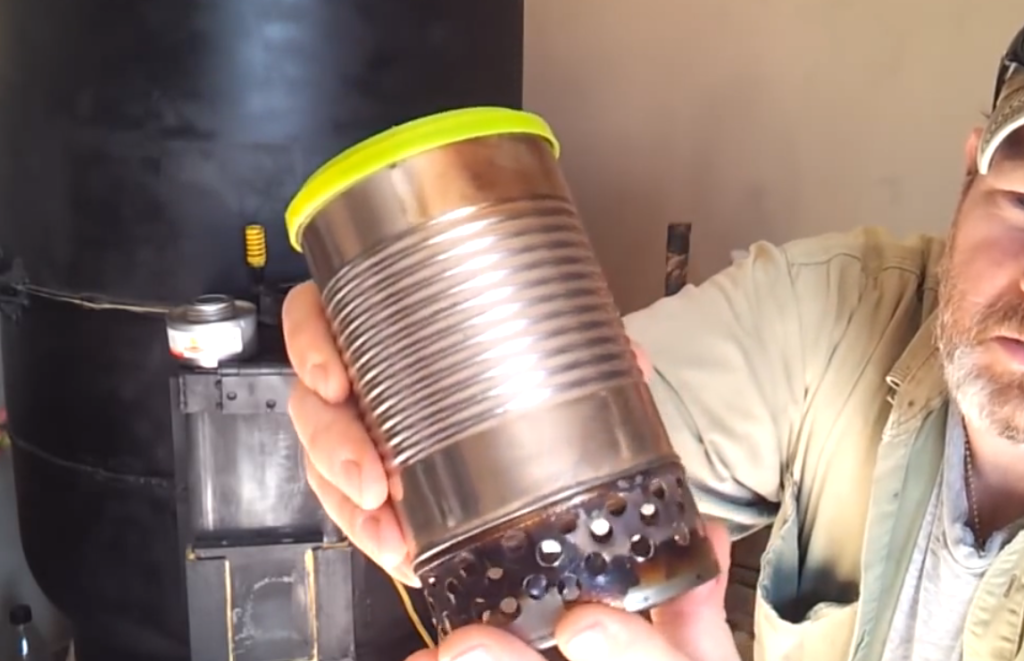 This is a Do-It-Yourself Video about how to make a $5 Mess Kit. The Video tutorial is made by a man wearing a Cap. The man opens a small bag that contains the Cook Kit. In this bag, there is a progressive soup can, two fuel cans, Matches, Fuel Pellets, Candle, Lighter and a Tomato Paste Can. The two Fuel Cans are to produce heat for the cooking while the largest can is a progressive Soup Can which serves as the Cook Pot. The Man shows his viewers that the one of the fuel cans that are meant to produce the fire is refillable as a hole can be made at the center of the can. The Man warns the viewers not to refill the Can with denatured Alcohol but recommends an ointment called "The Heat" which he says is less volatile than denatured Alcohol.
The Man teaches his viewers that to start cooking, you set fire on any of the fuel cans and place the progressive soup Can on it. The man also made holes in a Tuna Fish Can which he attaches to the Soup Can as a source of Oxygen. The Soup Can fits perfectly inside the perforated Tuna Fish Can. In the Video, the Man teaches three different methods of cooking with the mess kit. The first method involves using the can that contains the gel to produce heat for the cooking. The second method involves using the Can that contains an ointment called "The Heat" to provide heat for the cooking and the third method involves the use of a perforated tomato sauce can which is filled with fuel pellets to provide heat for the cooking. After the tutorial, the Man returns all the items back into the Mess Bag.