(…and WHO the heck is the National Protection Association?!!!)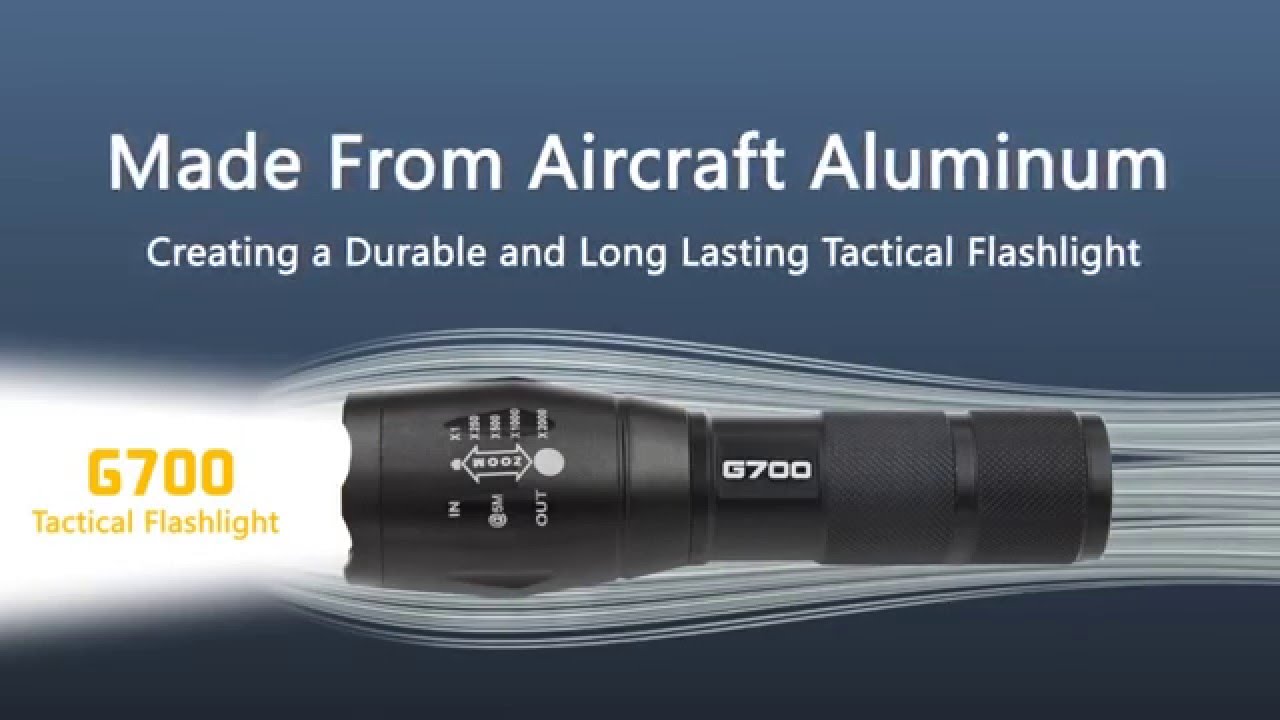 BUYER BEWARE! READ THIS BEFORE YOU BUY THAT "MILITARY-GRADE" FLASHLIGHT!
THE BBB HAS GIVEN THE SELLER OF THE G700 AN "F" RATING!
THE BBB POSTS WARNING ABOUT THE SELLERS OF THE G700!
DON"T GET CAUGHT IN THE "MILITARY TECHNOLOGY" SCAM!!
THE TOP 4 REASONS THE G700 FLASHLIGHT IS A SCAM!
(…and WHO the heck is the National Protection Association?!!!)
Have you seen that amazing military technology-based flashlight that has finally been released to the public, plastered all over Facebook? You know, the one used by Navy Seals? I'm talking about that "so bright it ought to be illegal" flashlight?
Well, what ought to be illegal is the false advertising and outrageous claims made in those ads in order to get you to think that the military, or some other professional organization, is somehow involved in the creation and release of the G700. They've created outrageous performance specs, fake "experts", and even false consumer organizations to entice you to buy a piece of junk.
Furthermore, they've priced this special "$200 Tactical Surplus" technology at about $50…75% off of regular price. Well, if it has just miraculously been released to the public, where was it sold for $200 previously? And why can I find the exact same light on Amazon for $20? (see it by clicking the link:)
http://www.amazon.com/Outlite-Portable-Zoomable-Tactical-Flashlight/dp/B00VZT2WP6/ref=sr_1_11?ie=UTF8&qid=1454969821&sr=8-11&keywords=military+flashlight
Here are some of the other outrageous claims they've made, and a few actual facts, to review before you hand over your hard earned cash:
Claim #1: "The G700 is the brightest tactical flashlight…Light up objects from thousands of feet away"
-Okay , okay…so not everyone is a light expert, but think about what they are claiming for a moment. How far is "thousands of feet"? Well, a football field is 300 feet, your car hi-beams generally shine about 700 feet safely, and there are some larger handheld spotlights that will effectively illuminate objects up to 1/4 mile (about 1300 feet). However, a 700 Lumen hand-held flashlight simply does not have the light capacity (the Lumens) to illuminate "thousands of feet". If they were going to lie about performance, you'd think they would at least try to make it reasonable.
Moreover, the process to accurately measure light output (the Lumens) is costly, and only done by a few specific laboratories. My experience, and that of many who have posted comments on Facebook and Amazon, is that the G700 is NOT as bright as other lights of lesser lumens. I personally have a 300 Lumen flashlight that appears much brighter than the G700…in my non-scientific comparison. Here's a one-star Amazon review from a fellow consumer that sums it up:
"By Tracey Cheeseman on January 30, 2016
This G700 is a big piece of CRAP. Wouldn't have paid $1.00 for hit. Makes a good paper weight though. I have a 470 lumen Luxpro that is twice as bright as this light. Save your money and don't buy it. I wouldn't have given it a star but it wouldn't let me post review without at least one star so let's say it's a negative star."
Claim #2: "Longest Lasting Flashlight in the World"
-This is just dumb. They claim to be using a Cree XM LED (unverified and perhaps untrue since Cree is an American company and this light is manufactured in China). The fact is that an LED is not a "bulb" at all, but a semiconductor diode that illuminates with electricity. All LED diodes are projected to last about 100,000 hours.
Claim #3: "the Military have Released archived LED Technology which has been  placed inside Tactical Flashlights called the G700s…"
-This is the craziest statement of all. If you're a special operator, former active soldier, or even the family member of one of our great veterans you ought to be absolutely outraged that they think you're this stupid!
First-off, this flashlight is made in China…as are many inexpensive electronic products, some of good quality. In fact, 8 out of 10 available LED lights in America are made in China, as that's where LED technology is most effectively and cheaply produced. Cree does manufacture semiconductor diodes in North Carolina, but this light is assembled in China primarily with parts manufactured there. This by itself is not necessarily an issue, but any claim that this Chinese-made light, even containing an over-the-counter Cree XM LED, is somehow "archived U.S. military technology" is ridiculous and a bold-faced lie.
Secondly, the military doesn't "release" technology to the public in this way. It never has. Most "military" products are created by private companies for sale specifically to the military. The submission and contracting process is very in-depth and very few products are accepted for active issue or use by the armed forces. The Defense Supply Center in Columbus, OH (DSCC) produces a list if qualified products (QPL) and manufacturers (QML), and enforces certification, testing and auditing of laboratory and manufacturing facilities as part of the approval process. This Chinese-made light has never been one of those. I wonder if these guys are aware that according to 15 U.S.C. 45 (a)(1) there is a $10,000 per instance fine for falsely advertising D.O.D. use or acceptance?
Claim #4: Organizations like the The National Protection Association, National Gun Owners Association, and the University of Guns are releasing or endorsing these lights.
-Who are these "expert" consumer organizations? Well, some investigation shows that all these companies have been created specifically as marketing ploys. They don't do any measurable consumer advocacy, and are all registered in St. Charles, Missouri under the name ILMG, Inc., John Lewellen, President. This company has a BBB rating of "F" with more than 430 complaints filed. They have been accused many times of false advertising, poor service and faulty products. Here's a posted BBB warning about this company:
http://www.bbb.org/stlouis/news-events/bbb-warnings/2015/12/consumers-flood-bbb-with-ilmg-complaints/
There are many great tactical flashlights out there of varying price and quality, and a little common sense and research can go a long way. Unfortunately, the G700 "Military Surplus" flashlight is an absolute scam.